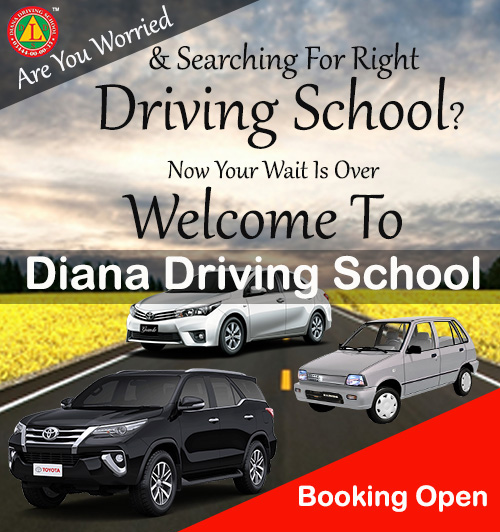 Affordable, Effective and Convenient Driving Lessons
Diana Driving School was established in June 1998. The main idea was to set a plate form for the students who want to learn driving according to rules and system, where they should be coached in the manners like other advance countries. At Diana Driving School, we have taught the art of driving to more than 30,000 students so far. In which foreign students are in large number. Skilled & Professional Ladies and Gents Instructors are giving instructions to the forth coming students. At Diana Driving School, we feel immense pleasure to teach the students in a modern way, where not only new cars are being used but also we have the air conditioned brand new Cars – Toyota Fortuner, Toyota Prius, Toyota Corolla– the first air conditioned car in Lahore – for the driving lessons. By virtue of these features, we are not only teaching simple driving but also defensive driving with traffic laws, maneuvers and road safety.
There are only a few steps to join us: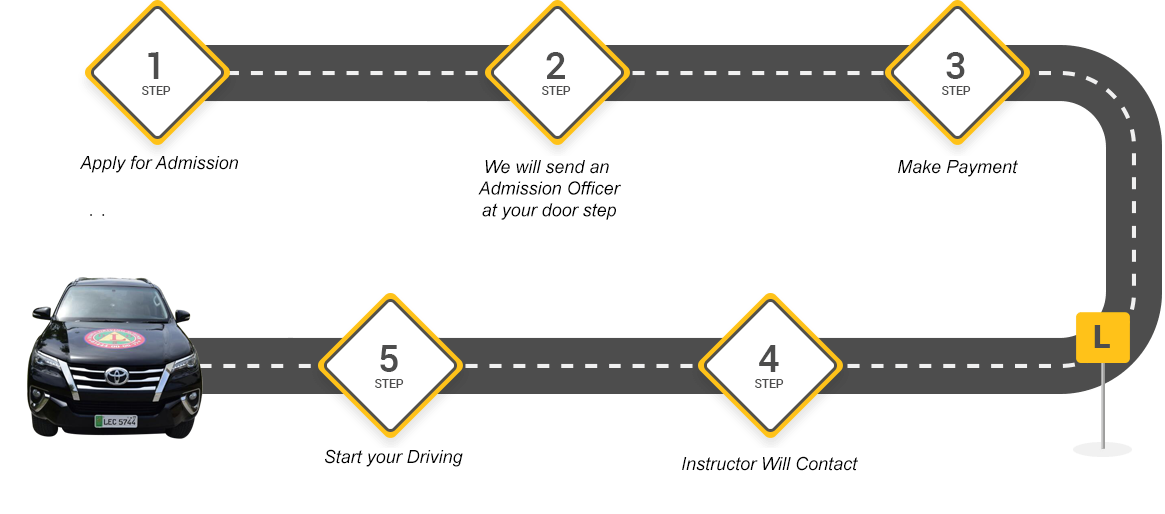 We have the most expert and experienced driving coaches in the industry.
Start your Engine
Choosing Safe Drive Driving School will put you on the road to be a better driver.