C.E.O Message
Diana Driving School was established in June 1998. The main idea was to set a plate form for the students who want to learn driving according to rules and system, where they should be coached in the manners like other advance countries.
At Diana Driving School, we have taught the art of driving to more than 30,000 plus students so far. In which foreign students are in large number. Skilled & Professional Ladies and Gents Instructors are giving instructions to the forth coming students.
At Diana Driving School, we feel immense pleasure to teach the students in a modern way, where not only new cars are being used but also we have the pride to use air conditioned brand new Car – Toyota Corolla and TOYOTA COROLLA – the first air conditioned car in Lahore – for the driving lessons. By virtue of these feature we are teaching mearly simple driving but also defensive driving with traffic Laws and maneuvers like Hill Point – Tree Point Turn – Parallel Parking – Mirror Signal Maneuvers sequence.
Thus our students are getting Licenses in their respective countries. Our School is growing day by day with the chain of students. Lesson on a new car is remarkably better than old car.
Hobbies 
Study Literature, Knowledgeable Scientific Literature, Computer, Mobile and all topics related to Cars. To meet difficult challenges and goals.
Messages
1. Get Knowledge and conquer the world.
2. Driving is the easiest thing on Earth.
3. Always see the brighter side of the things.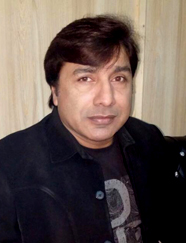 Wasim Arif Butt ( C.E.O )